WHERE IS LAVELL THIS WEEKEND?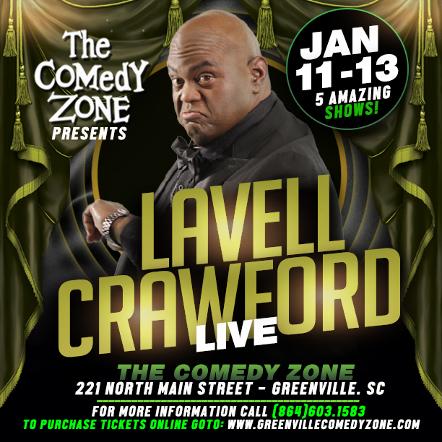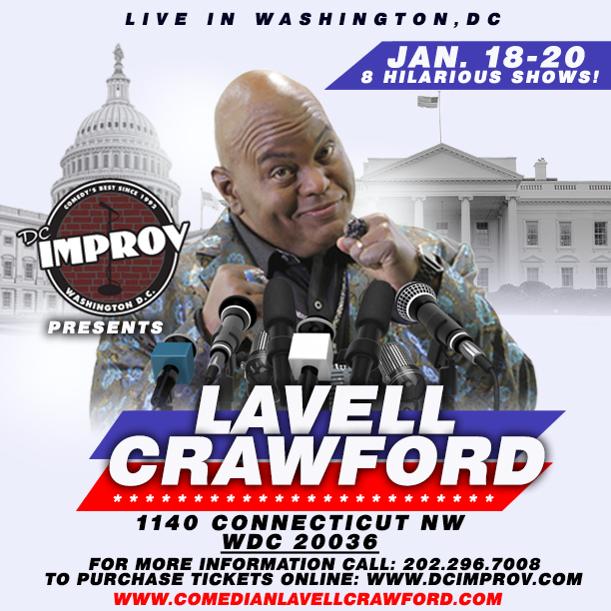 * 3 SHOWS ADDED TO THE DC IMPROV SCHEDULE
SATURDAY
3:30PM

, SUNDAY

3:30PM & 10PM
WWW.DCIMPROV.COM

UPCOMING SHOWS
JAN. 11-13, THE COMEDY ZONE, GREENVILLE, SC.
JAN. 18-20, DC IMPROV, WASHINGTON, DC
FEB 1-2, BREA IMPROV, BREA CA
FEB 8, KFC YUM! CENTER, LOUISVILLE, KY
FEB 9, JAMES BROWN ARENA, AUGUSTA, GA
FEB 22, NASHVILLE MUNICIPAL AUDITORIUM, NASHVILLE, TN
GET YOUR TICKETS NOW!

FOLLOW LAVELL ON SOCIAL MEDIA